8 Non-Invasive Plastic Surgery Techniques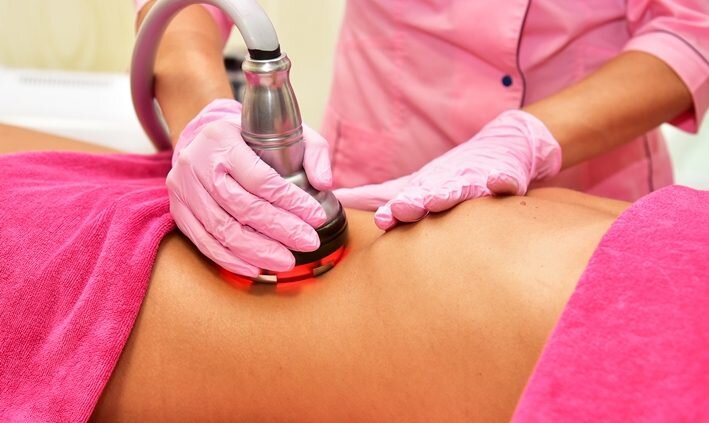 There are plenty of great options to help you achieve the skin and body you want. These options do not penetrate the skin nor do they require downtime. Continue reading for eight of the best non-invasive plastic surgery options. 
1. Coolsculpting
Coolsculpting is one of the best non-invasive fat reduction procedures on the market today. Sometimes no matter what you do, you can't seem to get rid of stubborn belly fat. Even if you exercise, eat right, and make healthy choices, you can still end up with fat in certain areas of your body. 
Coolsculpting uses cryolipolysis to expose and freeze away fat cells in stubborn areas such as the belly and thighs. This non-surgical body sculpting procedure takes approximately one hour and through this process, the fat cells in your body will begin to die over the course of a few months. 
2. Microneedling
This procedure is the process of creating small channels in your skin so your body springs into action and supplies collagen to that area. This restores your skin and pours nutrients into the area. Doing so introduces new and fresh collagen that we begin to lose over time. Microneedling helps improve the elasticity of the skin resulting in a younger appearance and a clearer complexion. 
A simple three step process is used for microneedling and it can be used on all types of skin. The best candidates are 22 years or older and should limit their exposure to sun and tanning prior to coming in for treatment. 
3. Microdermabrasion
This non-invasive plastic surgery procedure helps stimulate skin and new cell growth. If you experience dull or dry skin with a rough texture, you may benefit from regular microdermabrasion treatments. 
When we're young, our bodies produce an abundance of collagen making our skin look youthful and vibrant. Over time, this diminishes. The result is a more dull and loose skin resulting in an older appearance. 
Microdermabrasion is a non-invasive procedure that helps exfoliate and repair damaged skin on the surface. There is little to no downtime and you can expect fast results and overall better skin quality. 
4. Chemical Peel
Our skin makes a big statement when we meet someone for the first time. We want to look and feel our best but invasive procedures aren't always a viable option for everyone. A chemical peel is a nice middle ground. 
This is the oldest skin procedure in the world. It's used to remove the outermost layer of skin to stimulate new cell production. We offer three different types of Topix Chemical Peeland this treatment  works on people with all skin types from all walks of life. 
You can use chemical peels to treat rough skin, uneven pigmentation, wrinkles, scars, and unwanted spots. Patients should be in generally good health and the average time from beginning to end is between 15-30 minutes. 
5. Dermaplaning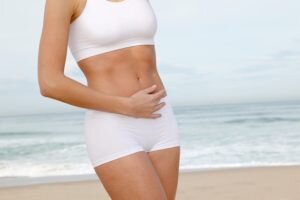 This is one of the safest plastic surgery procedures to perform on your skin. Dermaplaning has become popular in recent years for exfoliating dead skin. It is painless and requires no downtime. 
The goal of dermaplaning is to remove dead skin cells making room for new cells. When this is done, the new cells help make your skin look more youthful and fresh. 
6. Hydrafacial
Hydrafacial MD is a mixture of peptides, antioxidants, and hyaluronic acid designed to improve the overall appearance and health of your skin. This non-invasive plastic surgery technique addresses every skin need, like fine lines and wrinkles, skin elasticity, and even creates a more even tone. 
A hydrafacial does not require any downtime and you will find it extremely relaxing with no discomfort. You'll work with a skin care specialist to address your issues and work out an individualized plan to meet your needs. 
7. Juvederm 
To have healthy and young looking skin, it needs to be rich with nutrients and hydration. One way to do this is with Juvederm injections. As we age, our body loses hyaluronic acid which is essential in creating our youthful glow. The formula uses HA to add volume and smooth away wrinkles and age lines.
Patients receiving these injections can expect to see a younger appearance right away along with more subtle results over time. Best of all, it's completely non-invasive using a very fine needle so there can be little to no pain, discomfort, or downtime. 
8. Botox
Wrinkles and fine lines are nearly inevitable. Millions of people everyday choose Botox as a way of eliminating them. Wrinkles can form as a result of everyday movements such as smiling or squinting. Botox injections will reduce these wrinkles causing the skin to appear smoother. 
The treatment only takes between 15-20 minutes, requires no downtime, and you'll begin to notice the difference in a matter of days. This non-invasive plastic surgery can also be used to treat migraines, sweating, and muscle spasms. 
Frequently Asked Questions
What is a non-invasive plastic surgery?
For something to be considered "non-invasive" it cannot break skin or physically enter the body in any way. 
What is the least invasive cosmetic surgery? 
Dermaplaning is the least invasive because it merely scrapes old and dead skin off the body. It doesn't cause any pain or discomfort but offers great results. 
What is the best non-invasive face lift?
Ultherapy is the most popular non-invasive technique for tightening skin around the face and chin. This procedure uses ultrasound heat to lift layers of skin on the face. It doesn't require any downtime and does not puncture the skin in any way. 
Final Thoughts
When considering a non-invasive plastic surgery, it's important to think about your goals and what you want to accomplish. Whether you're trying to eliminate stubborn belly fat or improve the appearance of your skin, there are plenty of non-invasive options out there that work. 
Learn more about our cosmetic consultations today to see if any of these options work for you!