Everything You Need to Know About Breast Augmentations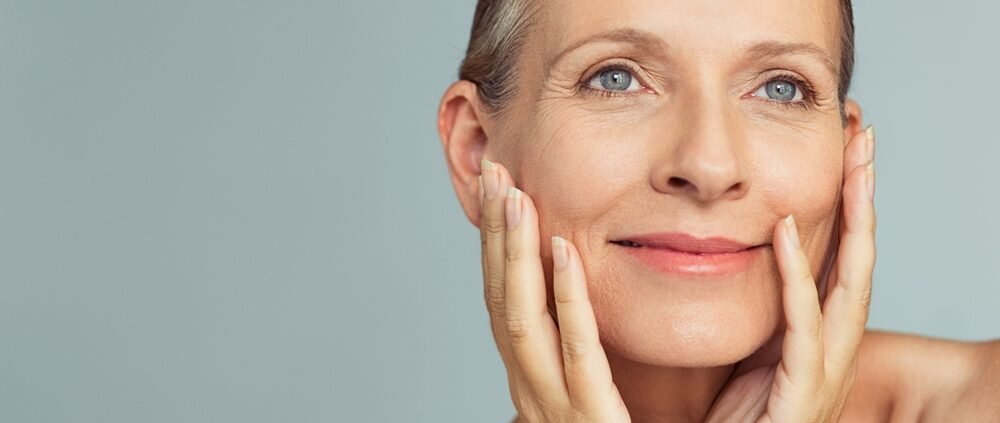 There are many reasons individuals choose to get breast augmentations.
From the effects of weight loss or pregnancy to struggles with self-confidence, many people opt to get breast augmentations year after year.
If you're interested in joining this growing number of individuals who have undergone the procedure, read on.
In this post, we break down everything you need to know about breast augmentations, answering all of your most pressing questions and unpacking the most common concerns.
What is Breast Augmentation?
Breast augmentation, known colloquially as a boob job, uses either breast implants or fat transfer to increase the size of a patient's breasts.
In addition to sheer size augmentation, this procedure can also restore volume after weight loss or pregnancy, create a more rounded, firm breast shape, or improve overall breast symmetry.
Unlike a breast lift that lifts breasts through removal of excess skin and tightening of the surrounding area, a breast augmentation focuses primarily on enhancement. This can be achieved through implant or fat transfer breast augmentation, a process that refers to a fat transfer from part of the patient's body to the breast for improved volume.
Whether you're looking to increase the volume of your breasts, improve equilibrium between breast and hop contours, or boost your self confidence, this procedure might be the solution you've been searching for.
What Types of Breast Augmentation Exist?
Over the years, there have been a multitude of breast augmentation solutions, ranging from silicone to saline. We break down the most common breast augmentation options below:
Saline Breast Implants
Filled with saline water, these breast implants provide the patient with a firm breast. Individuals can opt for structured saline breast implants that are structured internally to feel more natural. FDA-approved form women above 18, these breast implants are susceptible to leaking. If this occurs, they will collapse and the saline solution will be absorbed by the body.
Silicone Breast Implants 
Made with silicone gel, these popular breast implants have the consistency of fat. Many women feel that these breast implants are the most akin to their natural breast feel. While these implants are exceedingly common, if one ruptures, you may have to undergo surgery to remove the silica from your existing breast tissue.
Gummy Bear Breast Implants
Unlike classic silicone implants, gummy bear breast implants have a silicone shell and a gel lining. When compared with other silicone implants, gummy bear implants are more likely to retain their shape and replicate the soft feel of a natural breast. Not recommended for women under 22, if you're looking for a natural implant, these may be right for you.
Round Breast Implants 
If you're after volume, round breast implants may be the right choice for you. These implants are available in either a smooth or textured surface. Round implants result in very full upper-breast areas, and can at times make it challenging to achieve a natural shape.
Anatomical Breast Implants
These breast implants have different behaviors than their round counterparts. Tear-drop shaped, these implants can have different results dependent upon skin elasticity. Talk to your breast augmentation surgery specialist in Kansas City about which shape is right for you.
Smooth Breast Implants 
Made with a smooth, soft outer silicone rubber shell, these implants do not attach to surrounding breast tissue, making them moveable.
Textured Breast Implants 
Unlike their smooth counterparts, textured breast implants have an outer silicone rubber that is rough and irregular on its surface. Due to their attachment to breast tissue, these implants are less likely to move.
How do you choose a breast augmentation size?
While we've covered the different types and shapes of various breast implants, how do you know which size is right for you?
Implants are available in various volumes, all of which will change the shape of the implant. During your breast augmentation surgery Kansas City consultation, your doctor will measure your breasts and then discuss the different sizes and volumes and demonstrate what those respective implants would look like on you.
Whichever implants you choose, make sure you take into account your height, weight, age and expectations. Be sure to fully address all your concerns and questions with your breast augmentation Kansas City specialist.
Is Breast Augmentation Right for Me?
After gaining a better understanding of the types of breast augmentations that are available to you and what a breast augmentation actually entails, you may be wondering if a breast augmentation is right for you.
As this is a deeply personal procedure, the most important thing is your satisfaction with the end result. And, typically, patients leave breast augmentation surgery Kansas City appointments satisfied and with a renewed sense of self-confidence. With that said, there are a few conditions you should ensure you meet before continuing to pursue breast augmentation.
You are likely a great candidate for breast augmentation if you:
Are physically healthy
Aren't pregnant or breastfeeding
Have fully developed breasts
Are dissatisfied with an aspect of your breasts, be it size, shape, or other sources of dissatisfaction
If you meet all of these qualifications, it's time to call Quinn Plastic Surgery & Aesthetic Center.
With over 35 years of experience with breast augmentation surgery, his knowledge and experience make him one of the pre-eminent plastic surgeons in Kansas City.
Regardless of what questions you have, Dr. Quinn and his team have the answers.
As you mull over whether this procedure is right for you, meet the individuals who have undergone breast augmentation surgery Kansas City with Dr. Quinn,.
View an extensive gallery of his work here.