Is Kybella Permanent?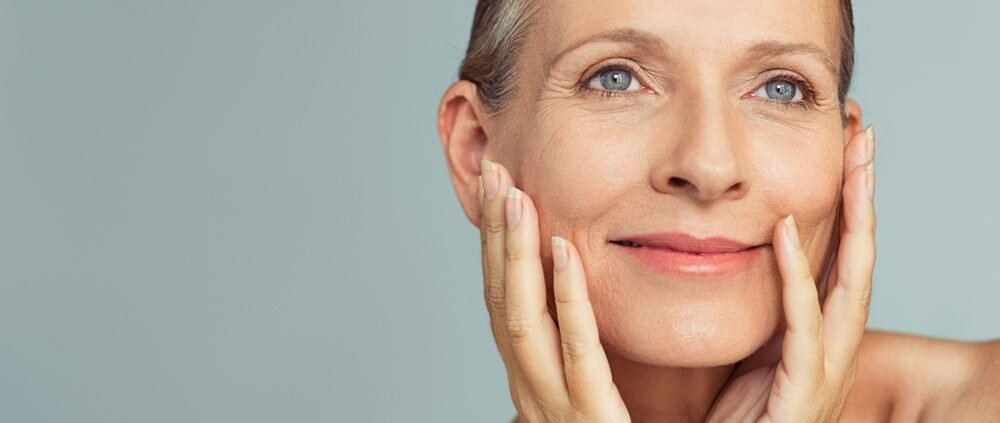 Do you find yourself cursing your double chin in every picture either printed or on your phone?
Have you found yourself doing internet-prescribed activities that claim they can make your double chin a thing of distant memory?
If so, you're not alone.
People of all ages are extremely self conscious about their jawlines.
In the past, tackling this problem would have involved an extremely invasive surgery with a long recovery period.
However, advancements in science have allowed tightening your jawline to be a simple,outpatient experience with minimal pain to both your person and your pocketbook.
With injectable Kybella, you can start your journey to a better jawline today.
In this blog, we explore what Kybella is, how the product works, what your appointment will look like, and if the results are permanent.
Read on to learn about how Kybella can help you achieve the jawline of your dreams.
What is Kybella
This non-surgical injection was approved by the Food and Drug Administration (FDA) in 2015 and is prescribed to target and destroy fat cells under the chin.
The only injectable submental fat removal on the market, Kybella has seen much popularity among both men and women.
The injection itself is composed of a synthetic form of deoxycholic acid. Given the fact that this substance already occurs naturally in your body and is known to break down fat, this procedure is incredibly safe and effective.
With that said, qualified Kybella Kansas City aestheticians will determine if this procedure is right for you. Through a conversation about your health history and desires, your aesthetician can determine the appropriateness of this injection and develop a specialized treatment plan.
Unfortunately, if you are under 18 and are struggling with excess under-chin fat, this injection is not for you. Since Kybella has not been studied in individuals under 18, it is not appropriate for the age group.
How Does a Kybella Injection Work? 
A Kybella injection is a very simple procedure that won't eat up your entire day.
Let's break down exactly what will happen if you opt to go ahead with a Kybella Kansas City treatment.
Before your appointment, your doctor may suggest cessation of supplements, including Omega 3s (fish oil, flax seed, garlic-based supplements, Vitamin E, Saint. John's Wort). You will have to wait three days post-treatment before resuming your supplement routine.
In addition to pausing your supplement regimen, you will also want to make sure your neck and chin are clean-shaven before arriving at your appointment and that your face is washed. These steps reduce likelihood of infection and are a must for any type of procedure.
If you know your body to be reactive to pain, you may also take an over-the-counter pain reliever to reduce any associated discomfort.
Once at your Kybella Kansas City location of choice, your doctor will use a marker to identify the previously-discussed injection sites.
Dependent upon your previous conversations with your provider, your doctor may use local anesthesia or ice packs to reduce potential pain.
Once your jaw has been numbed, your provider will begin the injection process.
The process may take anywhere between 20 and 50 under-chin injections, which is why taking an over-the-counter pain reliever ahead of time is suggested for individuals with low pain tolerance.
The injections will be spaced one centimeter apart with a 30-gauge or smaller 0.5-inch needle. As the acid is injected under your chin, it will gradually kill the fat cells and your body will metabolize them over the coming weeks. The treatment itself will take roughly 30 minutes and require very little downtime.
While some individuals are content with their results after the first treatment, the majority need to return for repeat injection. Many clients need six treatments spread over a monthly cadence to achieve their desired results.
For most individuals, results will manifest between four and six weeks post-injection. Given the monthly cadence discussed above, you'll likely need two sessions before seeing results. Your provider will recommend adjustments to your treatment plan as your progress, editing as necessary to reflect your goals.
Common side effects may occur, but will mostly subside in one to two weeks. These include. Swelling, bruising, redness, numbness, and localized pain.
While uncommon, serious side effects can occur. Contact your doctor if you experience weakening facial muscles, an uneven smile, nerve injury, or trouble swallowing.
Is Kybella Permanent?
Now that you have a better understanding of what Kybella is and how your Kybella Kansas City appointment will go, you're probably wondering if the injection effects are permanent.
Given the acid in the injections causes your fat cells to die, they are no longer able to store fat. In this way, your Kybella Kansas City injections are permanent.
But wait–there's a bit of a caveat there.
The exception to this statement involves maintaining your current weight. Significant weight gain can cause new fat cells under your chin to appear, causing fat to store along your jawline again. With that said, there have been plenty of individuals who have gained weight post-injection and still maintained the Kybella effects.
If you're ready to begin your journey to a sharper jawline today, Dr. Quinn's expert aestheticians are here to help.
View the gallery of Kybella Kansas City past candidates and get ready to add your chin to the success list.