Planning Your Fall Plastic Surgery To Be Ready For Winter Holidays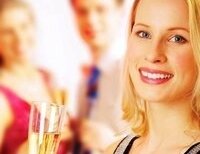 If you have been considering plastic surgery, one of your concerns may be timing. How long will it be between your consultation and surgery? How much time will you need to heal? As we slip into fall, you may be looking forward to holiday parties and celebrations. Having your plastic surgery ahead of the holidays may be just the ticket to feel and look your best for all of the upcoming festivities.
Plan Plastic Surgery In Advance Of The Holidays
Planning ahead is essential for plastic surgery and being recovered enough to enjoy the holidays. For some patients, this simply means having enough time to really recuperate during the recovery process, while for others, it may also involve scheduling time off from work or scheduling a procedure for a school vacation when you won't have to worry about getting your kids to school and activities. Whatever your situation, scheduling your consultation as early as possible is the first step in your procedure and recovery plan. The earlier you schedule your consultation, the more flexibility you will have in terms of scheduling your procedure to allow for recovery and healing before the winter holidays.
How Far Into Recovery You Hope To Be Before The Holidays?
Some patients have a full social schedule during the winter holidays with parties, dinners, volunteer work, and travel. Others simply hope to relax and enjoy winter. In planning your plastic surgery, it is important to consider if you need to be as far into recovery as possible during the holidays or if you would rather use the holidays as a period to rest, relax, and recuperate. Do you need to fit into a gorgeous new dress or suit for the company party, or are you content to get cozy in a bulky sweater and your favorite pajama pants on the couch at home? Patients who hope to fit into a new wardrobe, particularly outfits that show off more skin or are more form fitting, will need to plan to have their surgery further in advance of the holidays than patients who hope to spend the holidays at home with low-key celebrating.
Different Procedures Have Different Healing Timelines
Depending on your plastic surgery procedure, the bulk of your recovery and healing may take anywhere from two to three weeks up to a few months. Combining procedures may help to reduce the healing time for some patients. Additionally, you will need to consider restrictions on movement and activity. For example, after breast augmentation or a tummy tuck, most patients have several weeks to a month and a half of activity restrictions with progressively fewer restrictions in place over time. If you hope to dance the night away on New Year's Eve, it is important to be far past these restrictions by the time the party gets started. Your plastic surgeon is your best guide for how long your recovery may take, based on factors such as the particular procedure you are seeking, your overall health, and how your body has recovered from prior surgeries or procedures.
Schedule Early So You Can Party With Confidence
Scheduling your procedure as far in advance of the holidays as possible will allow you time to not only heal from any swelling or bruising, but also to get used to your new features and begin to feel confident facing your friends, family, and coworkers. It will also allow you plenty of time to find that perfect outfit for your activities. Improved confidence plus a great outfit, and you are sure to dazzle! Who wouldn't want to feel beautiful and confident at parties and holiday celebrations, let alone during your everyday activities?
If you have been considering plastic surgery and hope to be recovered before the start of the winter holidays, call Quinn Plastic Surgery & Aesthetic Center today at (913) 492-3443 to schedule your consultation.