Plastic Surgery Predictions for 2022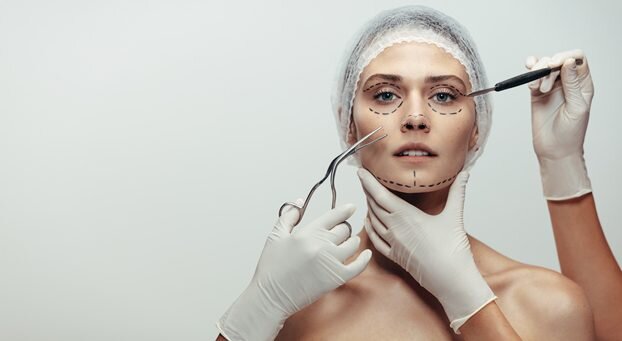 Plastic surgery is trending once again in 2021 and 2022 as people start to get back to "normal" as much as they can. With this comes some interesting plastic surgery trends. At Quinn Plastic Surgery & Aesthetic Center, we only offer breast and tummy procedures but in this guide, you'll find some of the most popular and common plastic surgeries for 2022.
Plastic Surgery Trends: Procedures Growing in 2022 
Each year certain procedures tend to maintain their popularity without growing or declining too much. But, there are a variety of cosmetic procedures that grow due to many reasons with social influence being the main one. 
Here are some of the procedures we expect to see more of in 2022. 
Lipo 360 
Liposuction targets a specific area with the goal of removing fat deposits that are sometimes difficult to get rid of, even through vigorous exercise. Lipo360 on the other hand is performed in a 360-degree method around the entire body. This can include the abdomen, back, and sides. 
The goal is to create an overall better appearance in the torso and waist area. It'll provide you with a trimmer waistline and a more attractive shape. This procedure is growing in popularity due to it being a more comprehensive solution to the problem that a lot of people have. 
Eyelid Surgery 
While plastic surgery statistics state that the total number of cosmetic surgeries is actually down, one that is growing is blepharoplasty. This can be performed on both the upper and lower eyelid to remove excess tissue that causes drooping or bagginess in the eyes. Eyelid surgery will tighten the eyelids giving the eyes a more open appearance. 
The goal for patients is to reduce the appearance of aging and to make the eyes look more open so they look more youthful and dramatic without having to actually undergo any type of serious surgery. 
Tummy Tuck
A tummy tuck or abdominoplasty is one of the most popular cosmetic surgeries out there. It's also one that makes a significant improvement to the quality of life of it's patients. 
This procedure involves removing excess skin from the abdomen and tightening up the stomach area to give it a more toned look. Many women choose to have this procedure done after childbirth because they have loose skin that they cannot get rid of no matter how hard they diet and exercise. 
Facelift 
More and more young people are getting facelifts when this used to be a surgery generally geared towards patients over the age of 50-55. 34 percent of all facelifts performed in 2019 were on patients under the age of 54. Why is that? 
It could be simply due to pressure to look your best but there are actually a lot of benefits of getting a facelift when you're younger. You allow yourself to reduce the signs of aging before they become a problem. Not to mention the fact that you can heal better and faster which will result in a better appearance from the facelift. 
A facelift of rhytidectomy is when an incision is made near the ear and the skin is essentially pulled tighter to reduce the appearance of folding or sagging skin. It'll tighten your skin to the natural shape and contour of your face which can help you look younger. 
Most Common Surgeries in 2022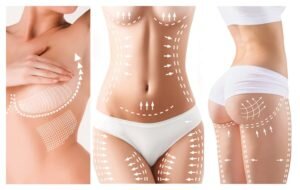 Plastic surgery trends by decade after decade tend to show that certain surgeries are always going to remain popular. Being that 92 percent of plastic surgery patients are women, they want to improve the appearance of their breasts, gain a more attractive nose, and increase the volume and shape of their butt. 
These are the most popular surgeries in 2022. 
Breast Augmentation 
Here are some interesting breast augmentation statistics from the American Society of Plastic Surgeons:
300,378 breast augmentation procedures were performed in 2017
We've seen a 41 percent increase in breast augmentation procedures from 2000 to 2017
Women ages 19-35 most commonly undergo this procedure
Breast augmentation is an all encompassing procedure that can increase the size of the breast and also increase the overall appearance of the chest. This procedure is performed for a variety of reasons including personal desire. It can also be done as a result of trauma to the area, cancer, or other diseases.
Rhinoplasty
According to plastic surgery statistics, nose reshaping continues to remain the most popular cosmetic with 352,555 patients in 2020. It's also the most common facial procedure but the reason most people get it done might surprise you. 
People often think that they turn to a rhinoplasty to improve the appearance of their nose but, most people actually get a rhinoplasty because they have trouble breathing through their nose. Obstructions in the nose can make it difficult to sleep and it can cause trouble with exercise. 
That said, many people choose to get a rhinoplasty to reduce the bump on their nose, refine the tip, or make the nose appear more symmetrical. 
Brazilian Butt Lift 
This procedure was once known as a plastic surgery trend but it has grown so much in popularity that it's one of the most commonly requested procedures going into 2022. For this, fat is transferred from other areas of the body such as belly and thigh and it's interested into the buttocks to improve the shape of your rear and enhance your overall appearance. 
Final Thoughts 
All of the procedures discussed above are the most popular plastic surgery trends of 2021 and 2022. We don't expect to see any change in the coming years either so if you've been considering any of the breast and tummy procedures in this guide, feel free to schedule a consultation today!