Real Moms Reveal Why They Love Mommy Makeovers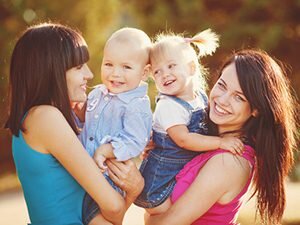 Mommy makeovers are designed to help mothers gain their bodies back after they gain and lose baby weight. The procedure is especially popular among moms who have nursed and want their breasts to look the way they did before they had kids.
Of the ten women interviewed by The Stir, here are two accounts from a woman who had a mommy makeover, and another who is considering having the procedure:
"I'd never had a surgery before and so I was always really against plastic surgery. I kind of thought it was, like, cheating. But then I busted my butt exercising, even doing a marathon, and still couldn't lose my tummy pouch. So I got a tummy tuck and even though it was expensive, I'm so glad I did it!" – Shannon, 32, mother of three
"I have five wonderful kids and I basically nursed for nine years straight. I'm in the process of weaning the last one and then I am giving myself six months to see what my breasts look like (I kind of don't remember what non-nursing boobs look like) and then I will likely get a lift and augmentation. I want to feel sexy when it is time for my boobs to go back to being for recreational use only!" – Hannah, 38, mother of five
For more information, read this article about women who have feedback about the mommy makeover on The Stir website.