Review Websites Not the Best Source for Choosing a Plastic Surgeon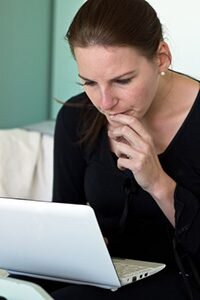 When deciding where to have dinner or stay during a vacation, you might turn to review websites such as Yelp. You may even have written reviews yourself, and may even have considered Yelp or medical review sites such as Vitals.com or Healthgrades when thinking about plastic surgery. However, selecting a plastic surgeon is quite different than hiring a dog walker, choosing a coffee shop, or looking for a new dry cleaner. Is it a good idea to rely on review websites when deciding on a plastic surgeon? Probably not.
Review Sites Leave Out Key Information
Although some medical review websites include hospital affiliations, board certifications or licensures, and more, many do not. Even if these sites do include such information, it may be out of date. Your safety and well-being are of the utmost importance, and it is important that your plastic surgeon has the skills, accreditation, and facilities to perform your plastic surgery in a safe manner.
Review websites tend to feed on emotional responses rather than objective criteria. Skip the emotion and instead look for facts. Go directly to your chosen plastic surgeon's website and take a look around. Does the site provide you with an overview of available services? Are you able to find information about your surgeon and other staff?
Gather Even More Facts By Scheduling A Consultation
During your consultation, you will be able to tell if your plastic surgeon's personality and style mesh with your own. Some patients prefer a surgeon who has an air of authority, while others prefer their surgeon to feel more like a partner. During your consultation, you should also have the opportunity to see before-and-after photos of your surgeon's actual patients, giving you an idea of the aesthetic you might achieve during your procedure. Your surgeon should also be able to provide you with up-to-date evidence of board certification, facility accreditation, and hospital affiliations.
Not All Reviews Are Trustworthy
While it would be nice if every review was written by an actual patient or customer with clear motives, this simply isn't the case. Anyone can write a review of any business, physician, or service. Reviews can sometimes be written under false pretenses due to hearsay from a friend or relative, or simply because someone wants to be mean. There have been cases of competitors paying for positive reviews of their own services and negative reviews of others. In some cases, reviews are written based on whether or not a service or company was willing to negotiate lower fees in exchange for a good review. There are a number of other reasons why online reviews from sites such as Yelp, Healthgrades, and others may not be trustworthy or even real. Use caution when visiting any such sites when selecting a plastic surgeon. Most review sites require that you follow their terms of service and have an email address for registration. Virtually none require that the reviewer be an actual patient or customer.
Trust Your Gut, Not A Review Website
Although a review website may offer some insight into a physician's demeanor or the state of the waiting room and facilities, it won't give you a reliable picture of the plastic surgeon's skills. Instead, investigate for yourself. Pay attention to the attentiveness of staff when you call to ask questions or schedule your consultation. During your consultation, do you feel a connection with the surgeon? Does the surgeon seem to have your best interests at heart? Are the surgeon and support staff focused on you, your concerns, and your goals? You should feel comfortable and well informed during your consultation. In addition, you should feel that decisions about your procedure are being made with your goals in mind, and are not being dictated to you by a surgeon who seems to have his or her own agenda. Trust your gut, not a review website.
For real patient reviews, transparency, and a surgeon that has your best interests at heart, visit Quinn Plastic Surgery & Aesthetic Center. We invite you to fill out our online consultation request form or call us today at (913) 492-3443.