Seasonal Skin Care Achieve Professional Results With A Skin Care Expert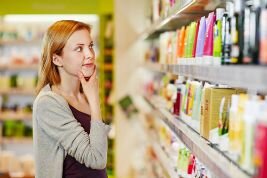 The following is an excerpt from our new e-book, Seasonal skin care.
Achieve Professional Results With A Skin Care Expert
Now that you know how to care for your skin as it changes with the seasons, it's time to start getting the exceptional results you desire from your skin care routine. Don't stress about finding the right product amongst hundreds on the store shelves. You can have a skin care expert work with you to find the very best products for your skin and your lifestyle at Quinn Aesthetic Center.
You won't have to waste time and money on products that don't work for you or don't deliver on their promises. We will customize a routine for you that includes only the most effective, proven skin care products. All the products we sell work exceptionally well on their own, and can also be used to complement our Quinn Aesthetic Center skin treatment procedures. Get the radiant, healthy complexion you deserve with the help of our expert skin care team.
Learn more about seasonal skincare by downloading your free copy of this guide from our e-book library.
Ready to get the right products for your skin? Request an appointment with the skin care aestheticians at Quinn Aesthetic Center! You'll get expert advice and suggestions on how a customized skin care plan for you can boost your look.