Things You Need to Know About Dermal Fillers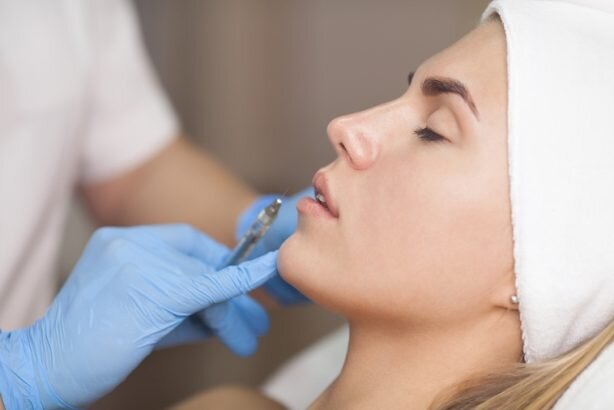 Dermal fillers are a great way to minimize those fine lines and wrinkles that inevitably start showing up with age. You may have had flawless skin and great cheekbones in your twenties, but now you may be starting to worry about the effects of time on that once flawless face. The good news is that the best dermal fillers can help reduce the appearance of aging, helping you turn back the clock and giving you a look that belies your true age. Don't worry — we won't tell if you don't!
Dermal fillers work by replacing the reduction in subcutaneous fat that supports our skin. Over time, that can lead to skin on the face shifting downward, as well as causing sagging in the cheeks. Filler helps reverse those trends by lifting and adding support, in addition to softening the appearance of wrinkles. 
That said, there are various types of dermal fillers, and what you can expect from hyaluronic acid fillers and other types of fillers can differ wildly, even if they're mostly administered in the same way and they're intended to do pretty much the same thing. 
What Are Dermal Fillers?
Before you can identify the best dermal fillers for your needs, it's important to know that there are different dermal fillers out there. Most dermal fillers are safe, but that also depends on how much you get and the doctor that administers the shots. Dermal fillers aren't Botox, which actually freezes muscles in your face to reduce the movement that generates wrinkles — instead, dermal fillers are more like injectable implants that help fill in the face from under the skin. 
The FDA defines four different types of dermal fillers, and the best dermal filler for your needs is typically a function of what material you'd like. As for how long dermal fillers last, that depends on the type of filler.
Hyaluronic acid fillers are a type of dermal filler that uses a substance that's naturally produced by the body: hyaluronic acid. These types of fillers tend to last about 6-12 months.
Another type of dermal filler is made from calcium hydroxylapatite, a mineral that is found in human bones. These types of fillers can last for up to 18 months.
A third type of dermal filler is made from poly-L-lactic acid, a biodegradable synthetic that's also commonly used to make things like dissolvable stitches. These fillers can last up to two years.
The final type of dermal filler is made from polymethylmethacrylate beads, a permanent filler that won't be absorbed by the body. These types of fillers are permanent, but they're only used around the mouth.
Which Dermal Filler Is Right for Me?
Only your doctor can determine which dermal filler is right for you. The best dermal filler in your mind may be based on how long it lasts or what kind of results you can expect, but the most natural looking results may actually require using more than one type of dermal filler. Besides, while there are only four types, there are countless injectable dermal filler brands, each intended for a slightly different use.
Some are great for filling out cheeks while others may only be ideal for use around the mouth. Some brands may have higher concentrations of their active ingredient, which can also make it difficult to compare brands and treatments. For example, one hyaluronic filler brand has five distinct lines that are all used for different reasons, even though they're all the same type of filler. Some have bigger particles to help fill larger spaces like thin cheekbones while others are more suited to the treatment of fine lines and wrinkles.
Are Dermal Fillers Safe?
Because dermal fillers are nonsurgical procedures, they're much safer than surgeries that have significant recovery periods and concerns. However, even the best dermal fillers aren't immune to possible side effects. The common side effects of dermal fillers are bruising, redness, swelling and pain, though these should all resolve themselves within a couple weeks. 
Some patients may develop raised bumps under the skin that requires a separate treatment with medications or other injections, but those sorts of complications are rare. Other rare side effects include the injection hitting a blood vessel, which can cause blurred vision or even blindness. Additionally, if your skin turns blue after a dermal filler injection, you may need medical attention.
For these reasons and more, it's suggested to go with a certified medical professional who is experienced in dermal fillers so that you can avoid these possible complications and have a great procedure and experience.
Who Shouldn't Get Dermal Fillers?
While dermal fillers are overwhelmingly safe and have been cleared by the FDA for use in humans, some people may want to avoid dermal fillers. If you're pregnant or breastfeeding, you may want to hold off on getting dermal fillers until after your child has been weaned. While there's no data that shows that these women would have a negative reaction to dermal fillers, it's easy enough to wait — dermal fillers haven't been tested on pregnant or breastfeeding women.
Furthermore, if you plan on a visit to the dentist after getting fillers, don't. Dental cleanings and other procedures may require stretching of your face, which can actually misplace dermal fillers under the skin. However, it's easy enough to reschedule either your dermal filler appointment or your visit to the dentist to avoid any issues.
How Much Do Dermal Fillers Cost?
Sure, you might be able to find a great deal out there on dermal injections, but the best dermal fillers will cost you. Inexpensive dermal fillers may save you some money but you'll pay for it in the risk to your health as well as in the results. Subpar fillers could be counterfeit or diluted, or they could be filled with just about anything — you'll only find out after the injection if you have some kind of negative reaction. 
Before getting any filler, it's best to ask to see the box, as well as an intact safety seal as it is opened prior to your injection. The average cost of fillers may be hundreds per syringe — and you may need more than one — but that's a small price to pay to know that what's being injected into your face is safe.
If you're ready to move from thinking about dermal fillers to getting the best dermal fillers for your health and aesthetic needs, contact the dermal filler experts at Quinn Plastic Surgery & Aesthetic Center.