Top 6 Ways to Prep Your Skin for Summer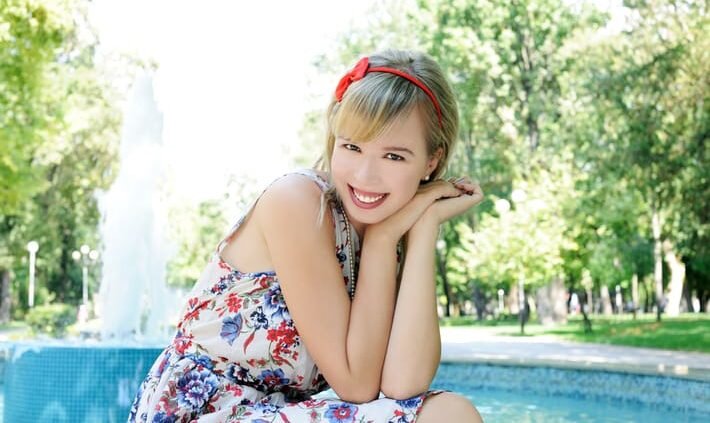 Summer can be great for your skin, or it can be really hard on it. The trick is all about how you take care of your body and what skin care treatments you should use. The sun, as we all know, can be a blessing and a curse to the skin. We want to make sure that we're prepping for summer with the best ways we know how.
Here are our recommendations of behaviors you can implement, products you should be using, and some general thoughts about how to make your skin radiant in the summer.
Our Top Tips For Summer Skin Prep
#1. Applying Sunscreen
Regardless of your skin type, your summer skin care routine should absolutely include SPF 30 or more. This can come from straight sunscreen or a lot of lotions, moisturizers and creams have gotten into the SPF game. Protect yourself from skin cancer, wear sunscreen, but do it simply by moisturizing.
No matter how you do it, if there's any one thing on this list that you do to prep your skin for summer months, it is stopping those awful UV rays from the sun damage that they can cause your skin. You may not think it's a big deal now when you're young, but if you don't want to be fighting spots, patchy skin, and even cancerous growths when you're older, then you need good sunscreen protection today.
#2. Exfoliate
Exfoliation is a crucial summer tip for skin, getting you through the long summer months. The best option is to come into Quinn Aesthetic Center and have one of our many treatments like a microdermabrasion.. This will help to get rid of the excess dead skin that has built up over the winter, and will transition you into warmer weather.
Aside from exfoliation, use an exfoliating scrub once a week–you don't need to do it more than that–to remove any flaky or dry skin off your body and face. It greatly helps the skin's radiance and texture, removing dirt and oils. You do NOT need to do this every day, as it can rub your skin raw, and your redness will not be a natural glow.
#3. Drink Water. A lot of it.
For a summer skin care routine that's natural, drink water. When you're out in the summer sun, you might be tempted by the margaritas at the pool and the iced tea in the backyard, but drinking water, as much as you can, is important to your health and welfare. As you're outside your body is losing precious fluids through sweat, and even if you don't feel like you're sweating very much, the fact is that the summer sun is drying you out.
How often should you be drinking water? If you're out in the summer sun, you should be drinking water at least every hour. Carry water with you wherever you go.
This water isn't merely to keep you hydrated and healthy, but it will maintain the natural youthfulness of the skin. It improves the elasticity in your epidermis, which means fewer wrinkles, fewer sags, fewer bumps and cellulite divots. Not enough good can be said about drinking water if you want to look amazing at the beach.
#4. Avoid Breakouts By Staying Oil Free
Want a tip for glowing skin in the summer? You may not think you have oily skin, but the skin's oil glands are much more active in the summer heat than in the winter months. Skin that used to be perfectly dry and seldom sees acne can break out in the summer because your glands are working overtime.
Acne is not something reserved for the teenage years–it can last into adulthood, and many people are never free from it. You can either give up, or you can fight it with good summer skin care tips.
Use toner in the middle of the day to remove the sweat and oil that builds up, especially on your face, neck and shoulders. And use a topical acne treatment as part of your summer skin care routine. Just an application before bed will help manage the oil and the breakouts.
#5. Shower Smarter
How hard can a shower be? You might be surprised to learn that showering in the summer is different from showering in the winter.
For starters, hot water can dry out your skin, and as nice as it can feel to take a long hot bath, it's better for your skin in the summer to take a lukewarm shower or bath, and then end it with a douse in cold water.
Yes! We know it may not seem like the best way to relax! But it can be so good for your skin. This is especially true when you're shaving. The cool rinse will close the pores which will leave your skin looking and feeling smooth.
When you get out of the shower, after shaving, apply a moisturizer to everything that you've shaved (you can really apply it to your whole body, but it's especially important as an after shaving routine).
#6. Stay Out of the Sun When Possible
We know you're already wearing SPF 30 or more sunscreen. We know you have SPF lip balm. We know you're doing everything you can to protect your skin. But there are times when you should lie out in the sun to soak up the rays (these times should be limited and minimal) but most of your time is better spent under an umbrella, a cabana, or the shade of trees.
Remember: your summer skin prep tips are not just prepping your skin for this summer, but for future years down the road. You want that skin to stay as healthy and radiant twenty years from now as it is today.