What to Expect at Your Skin Care Consultation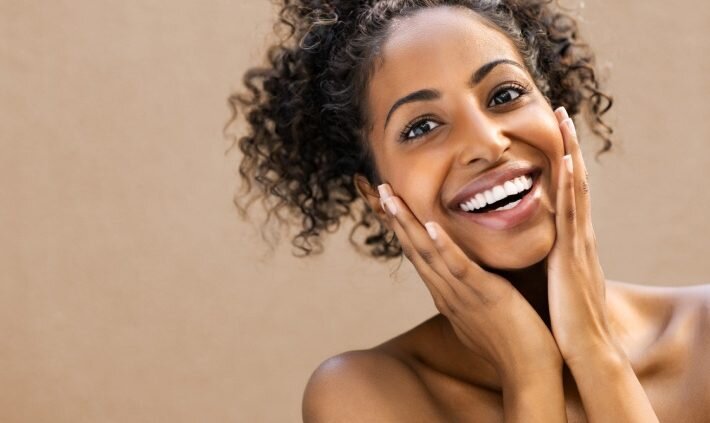 We all want to have beautiful, radiant skin, but taking care of it can be hard. Skin can be damaged by the sun, by chemicals, and simply just by aging. And with so many skin care products on the market, it sometimes seems impossible to know which to choose.
And on top of this, everyone's skin is different. Different skin types, different circumstances. No one person is going to have the same kind of skin, so there is no one skin care regimen that is perfect for everyone. That's why it's so important to get a skin care consultation.
What is a skin care consultation?
Before you take any steps into changing your skin or beginning a strict skin care regimen, you need to start with a skin consultation. It's the first step on your road to healthy, beautiful skin. The consultation is easy and doesn't take long, but the information that you'll gain will do wonders for you.
You begin a skin care consultation by answering a few questions about your medical history, your lifestyle, and your current skin care routine. This will give us a baseline to evaluate you and help you on your way to your healthy skin goals.
After answering the questions, we'll do our preliminary skin care analysis, which includes taking pictures of your skin. These pictures are taken which shows different layers of your skin. We're able to see more than we could with the naked eye. It will show us the current health of your skin, and perhaps warn us or problems you may have down the road.
Then, of course, we have the consultation part of the consultation: the conversation. We want to get to know you better, to understand you and your lifestyle. We want to know what you're currently doing for your skin and what issues you think you might have. We also want to know about family history of skin problems, and other factors that could affect your skin.
After the discussion comes the examination, in which we inspect your skin, we touch your skin. We want to understand wrinkles, firmness, fine lines, spots, scars, pores, freckles. Anything about your skin, we want to know about it. This is all done in a private room by professionals who treat you with the utmost courtesy and privacy.
Finally, once we've gathered all of this information, we'll make our recommendations. And don't worry, we'll give you a written report about everything so you don't have to remember every detail.
We'll give our recommendations for skin care products to use, skin care treatments or therapies. We'll help you set a plan that puts you on target toward your skin health goals.
What questions will I be asked at a skin consultation?
Some of the questions that we'll ask in a skin care consultation are:
What skin care products and therapies are you currently using?
Are you using any prescription medications, including any prescription skin creams, ointments, or pills?
How often do you wear sunscreen and what SPF do you use?
Have you ever had a reaction to skin care products, and if so, what was the reaction?
What is your typical sun exposure?
What is your exposure to pollution?
Do you have any issues with burning or itching skin?
Are you following a regimented diet plan, and if so, what is it?
Do you exfoliate?
Do you have any allergies?
Do you ever have redness, patchiness, or blotchiness with your skin?
Do you have any unusual moles or freckles?
Do you have a family history of skin cancer?
What questions should you ask us at your skin consultation?
Some of the questions you should ask your clinician during your skin consultation are:
What products should I use to take care of my skin?
How much time should I spend in the sun on average, and what precautions should I take?
What should I do to reduce signs of aging?
What do I need to know about my skin type?
What warning signs should I worry about?
Do I need to visit a dermatologist for any of these skin conditions?
Why is a skin consultation so important?
A skin consultation is important because it lays out a plan for the future health of your skin. You know you want to have beautiful, attractive skin for many more years. It's important to start now to lay the foundation.
Skin consultations should be a part of everyone's skin care practices. You should always get a skin care consultation before changing your skin care regimen or pursuing a skin care therapy.
Learn more today!