Your Mother Deserves the Best Skincare Gifts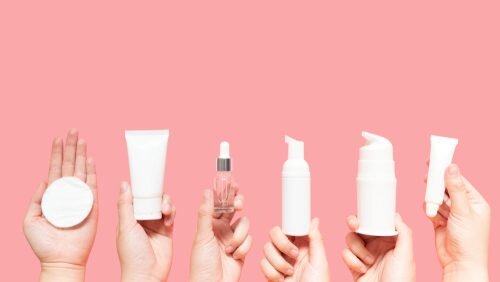 The fact that your mother is your mother means that she's aging (and heaven forbid you're doing anything to your mom that ages her faster!). But that means that for Mother's Day, your mom could really use some extra special care to make this Mother's Day the best it can possibly be, and that's the opportunity for her to pamper herself–and her skin–with the best anti-aging gifts for mom. 
We've scoured the stores to find the best Mother's Day skincare routines, and we've come up with these gift ideas which are sure to bring a smile to her face (as well as reduce smile lines!)
#1. Glow Recipe's Watermelon Sleeping Mask
A calming overnight mask that will rejuvenate your mom's skin is a perfect Mother's Day gift. It's warming up outside, but depending on where you live you could still be coming out of the time of dry and flaky skin, and the Watermelon Sleeping Mask is a must have beauty product for every bedside table. Made with watermelon and pumpkin extracts, hyaluronic acid and AHAs, this mask reduces fine lines and exfoliates. It can be an overnight mask, or even produces great results as a 10-minute mask. 
Watermelon Sleeping Mask on Amazon
#2. Sunday Riley Luna Retinol Sleeping Anti-Aging Night Face Oil
Applied at night to the face, this gentle retinoid oil (which is especially good for anyone with sensitive skin) works on your face through the night to give you a youthful; and even-toned skin in the morning. It improves the look of lines and wrinkles, eliminates redness and visibly shrinks pores for younger looking skin. 
Sunday Riley Retinol Sleeping Face Oil on Amazon
#3. Health Priority Natural Products Organix Vitamin E Oil
This vegan/cruelty-free skincare gift contains organix d-alpha-tocopherol vitamin E oil is infused with jojoba, avocado, and rice bran oils. This oil can be applied all over the body, face, lips and hair to heal dry skin, protect and rejuvenate hair, soothe itchy skin and even reduce stretch marks, acne scars, and wrinkles by promoting collagen and elastin. It's a skin-renewing powerhouse. 
Health Priority Organic Vitamin E Oil on Amazon
#4. Drunk Elephant Best No 9 Jelly Cleanser
This facewash and makeup remover for all skin types is free of SLS, fragrance and essential oils, so it will not irritate sensitive skin. Cruelty-free, vegan and gluten-free, this has no harsh additives which can make even regular skin become sensitive. Drunk Elephant has a motto when it comes to questionable ingredients: "If there's any doubt, it's out."
Drunk Elephant Jelly Cleanser on Amazon
#5. IT Cosmetics Je Nes Sais Quoi Lip Treatment
This anti-aging lip balm is infused with health essential butters and oil, hyaluronic filling spheres, and antioxidants. It will soothe the look of lip lines, keeping your lips supple and soft. Apply it directly to the lips any time of day, or just before bed, and this honey-flavored balm (with a hint of color) will bring a smile to your face. 
Je Nes Sais Qoui Lip Treatment on Amazon
#6. Sunday Riley Good Genes All-in-One Lactic Acid Face Serum
This lactic acid treatment deeply exfoliates the dull surface of the skin for an instant glow and radiance. Brightening dark spots and discoloration, it also restores clarity of skin and smoothness. Plumping lines to reduce wrinkles, only 1-3 pumps are needed for clean, dry skin, day or night, as a leave-on treatment. 
Sunday Riley Lactic Acid Face Serum on Amazon
#7. Tata Harper Restorative Eye Creme
This youth-granting eye cream counteracts the effects of aging. With 30 high-performance botanical ingredients, this restorative cream targets signs of aging with 15 sources of plumping hydration, 10 sources to minimize the look of wrinkles, and 5 sources to depuff. 100% natural, free from all synthetics and artificial colors, this made-in-Vermont product is authentically made with no shortcuts. A perfect skincare gift for mom. 
Tata Harper Restorative Eye Creme on Amazon
#8. Mario Badescu Facial Spray with Aloe, Herbs and Rosewater
A refreshing, hydrating mist that can be used anywhere, anytime, for the busy mom in your life. Made with fragrant herbal extracts and rosewater, this is a pleasant pick-me-up for dehydrated, tight and uncomfortable skin. Revitalizing with dewy radiance, this is ideal for dry climates, but safe for all skin types. It is gentle and non-irritating when spritzed on the face. 
Mario Badescu Facial Spray with Aloe, Herbs and Rosewater on Amazon
#9. Boscia MakeUp-BreakUp Cool Cleansing Oil and Cleanser
Made with rose hips, green tea, avocado, and olive fruit oil, all rich in Vitamin E to protect against free radicals, which increase aging. Simply apply to dry skin and massage your face. Adding water emulsifies it into a milky cleanser, and then rinses clean. Great for oil skin. 
Boscia MakeUp-BreakUp Cool Cleansing Oil and Cleanser on Amazon